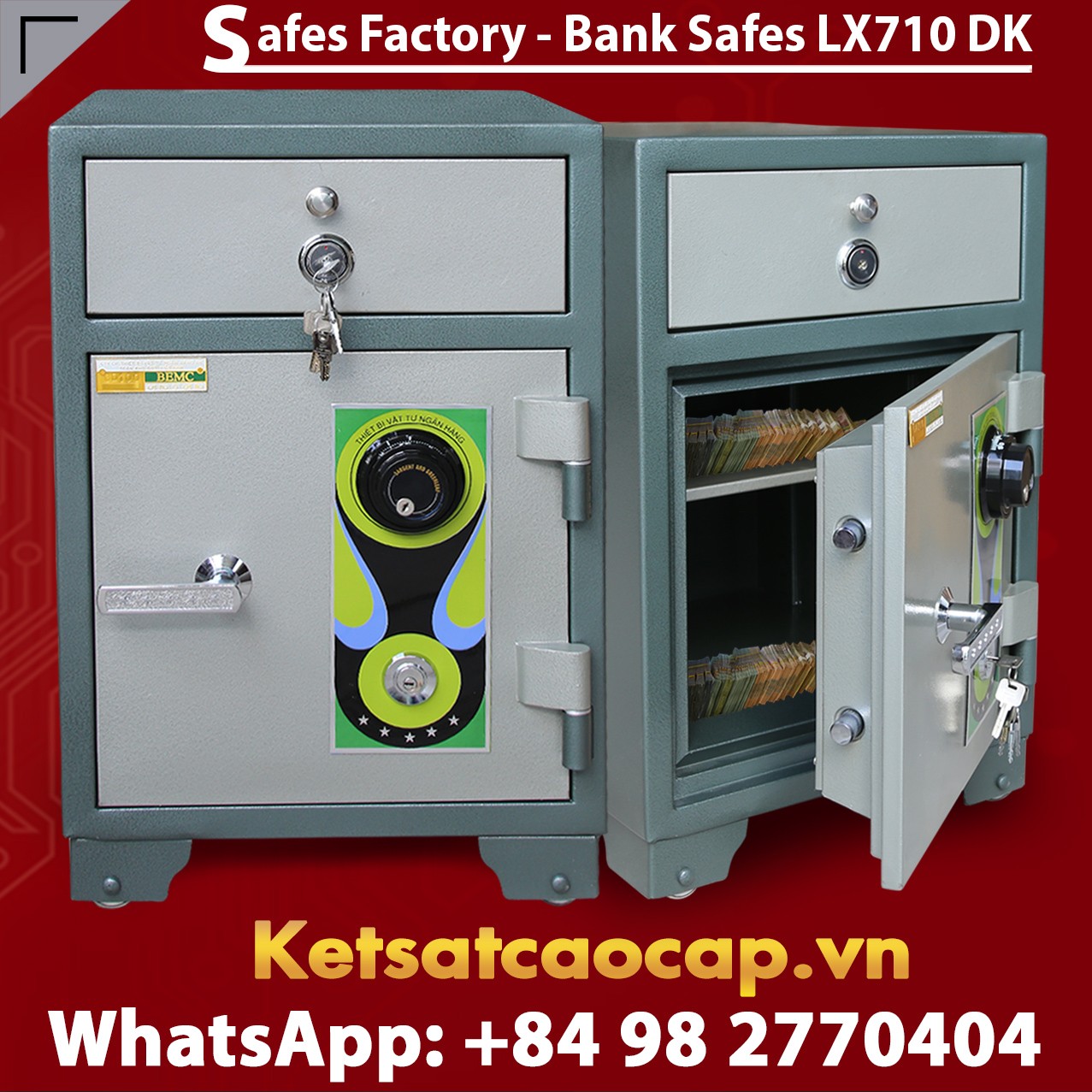 | | |
| --- | --- |
| Product name | Bank Safes LX710 DK Security Cash Locker Depository Safe Deposit Box |
| Model | Safe Deposit Cash Deposit Box BEMC 710 |
| Weight | 140 ± 10Kg |
| External Size ( C * R * S ) mm | H 710* W 470* D 550 mm |
| Internal Size ( C * R * S ) mm | H 310 * W 350 * D 380 mm |
| Drawer Size ( C * R * S ) mm | H 80 * W 270 * D 380 mm |
| Feature | Anti-theft |
| Fireproof Ability | 1000 - 1200°C |
| Lock System | Able to change up to 1 million different codes |
| Color | |
| Band Name | BEMC Safes |
| Commitment To High Quality Product | New 100% |
| Price | $50 - $300 |
| International Hotline 24/7: | 0084 98 2770404 |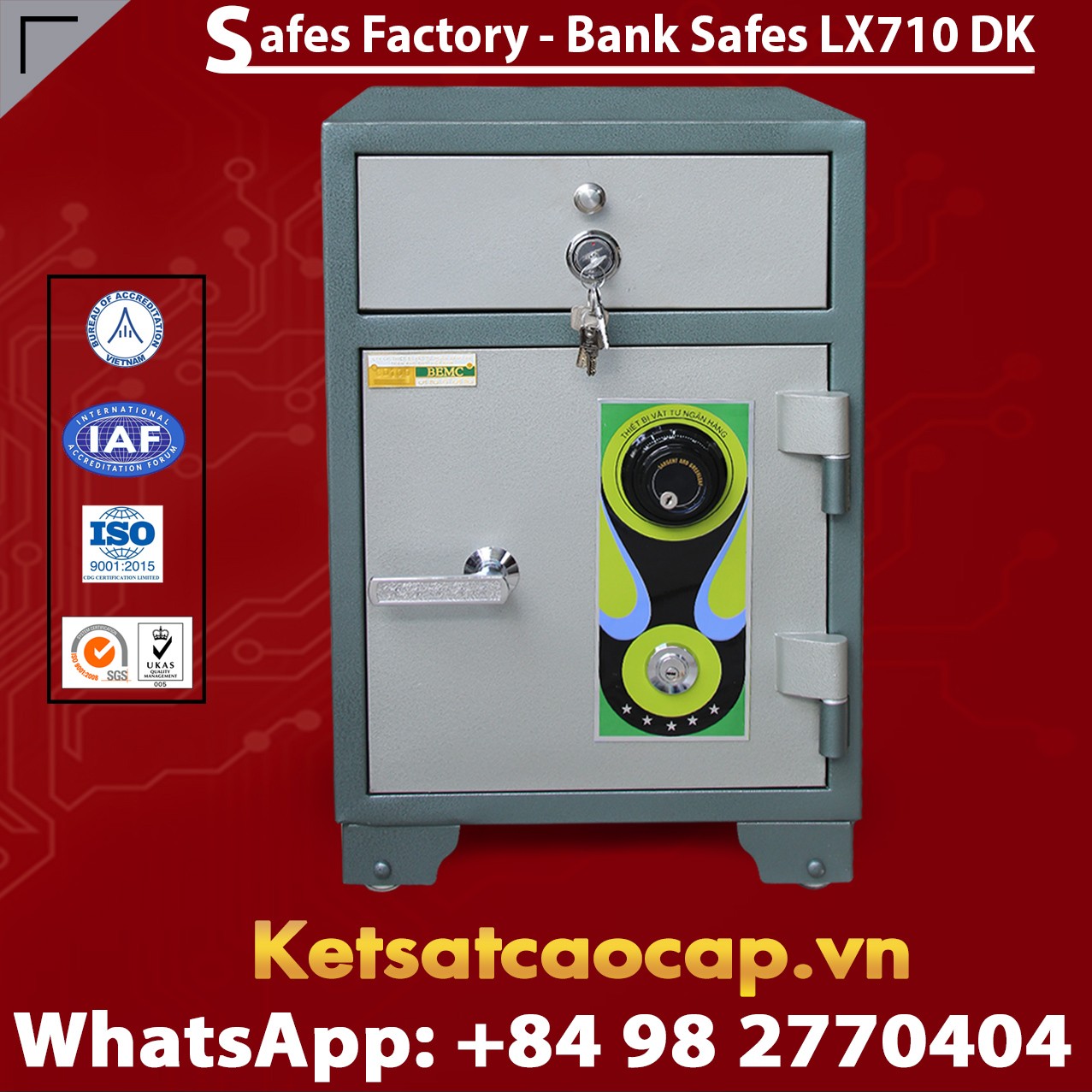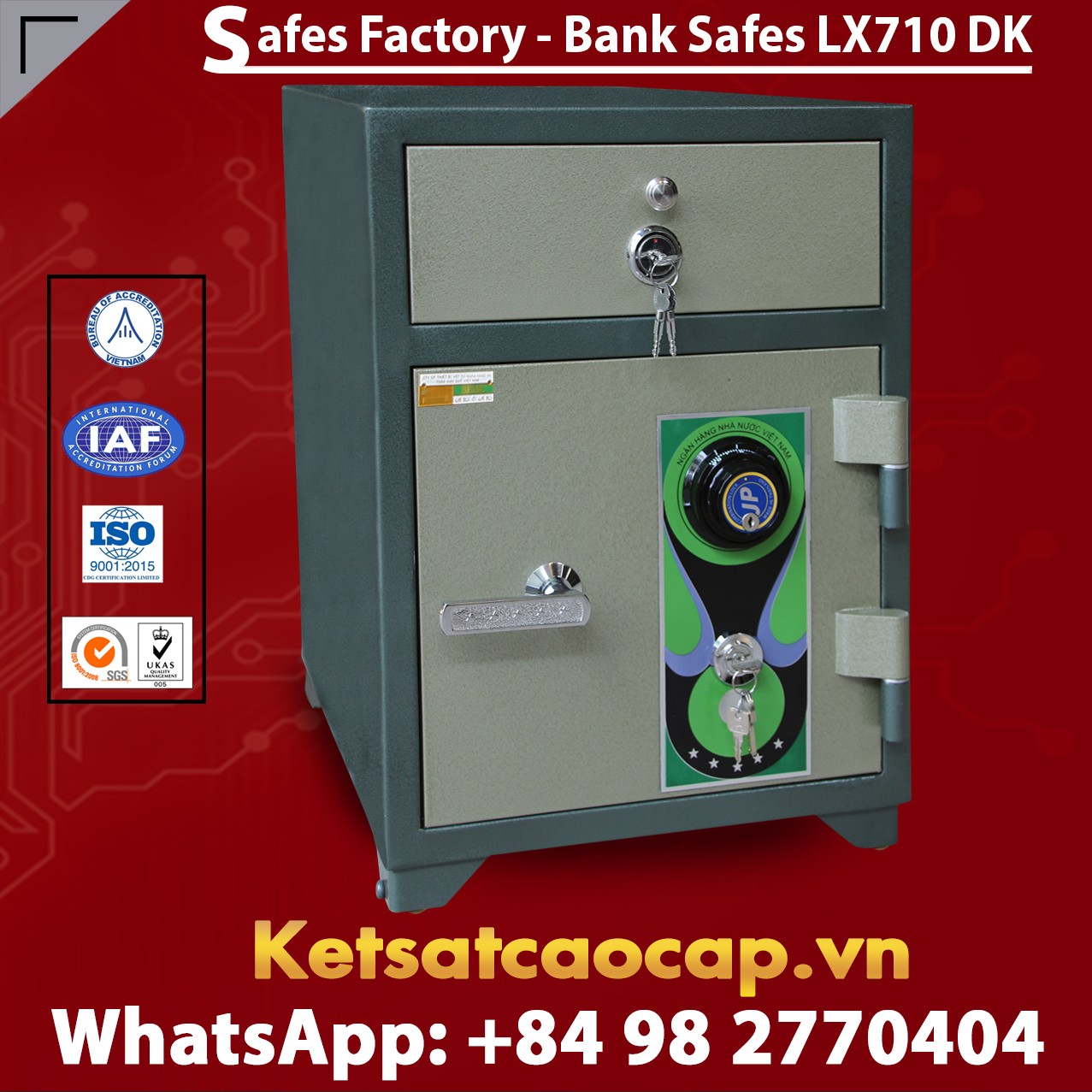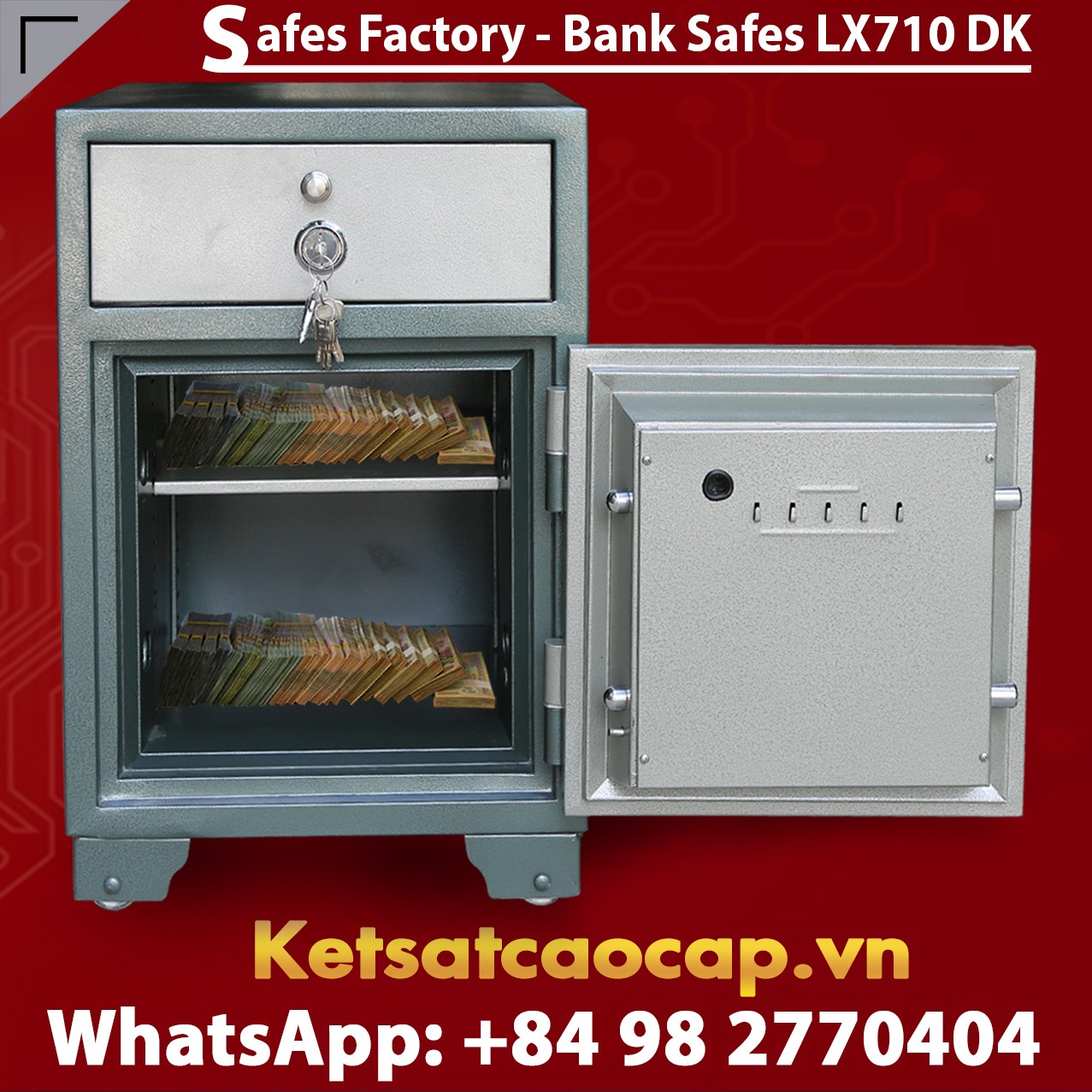 Bank Safes LX710 DK Security Cash Locker Depository Safe Deposit Box
Bank Safes LX710 DK Security Cash Locker Depository Safe Deposit Box

BEMC Safes fireproof cashier safe is a product sort of safes using code-changeable keys that can be changed as expected, suitable for use in supermarkets, restaurants with fire-proof features and high safety locking system is the result of creation from a fire-resistant rigid object at a certain temperature range.
This cashier safe is specially designed to isolate in case of a fire. The valuable assets inside will always be guaranteed the best safety.
Cash Divided Safe BEMC 710 Genuine Prestige In Vietnam
• Mode of opening the safe Safe Deposit Box: The code changes the code according to the standards of the State Bank combined with the key and handle. Fire resistance up to 1,200 ° C for 2 hours.
• Compact handle, safe for children.
• Luxurious color.
• Steel-solid bolts: Consists of many safety bolts arranged 4 directions around the door, against breaking the safe.
Painting Technology: